Apps
Two exciting new smartphone apps have been developed as part of the Affective Digital Histories project. Using specially commissioned soundscapes and creative writing, Hidden Stories and Sounds of the Cultural Quarter use the latest locative technology to deliver an immersive experience for visitors to Leicester's Cultural Quarter. Location-specific content - sounds from past and present, poetry, plays and narrative – is unlocked as visitors explore the area, helping to re-imagine urban history.
If you experience any problems installing or using the apps, or have any feedback, please contact mobilesupport@cuttlefish.com.
Hidden Stories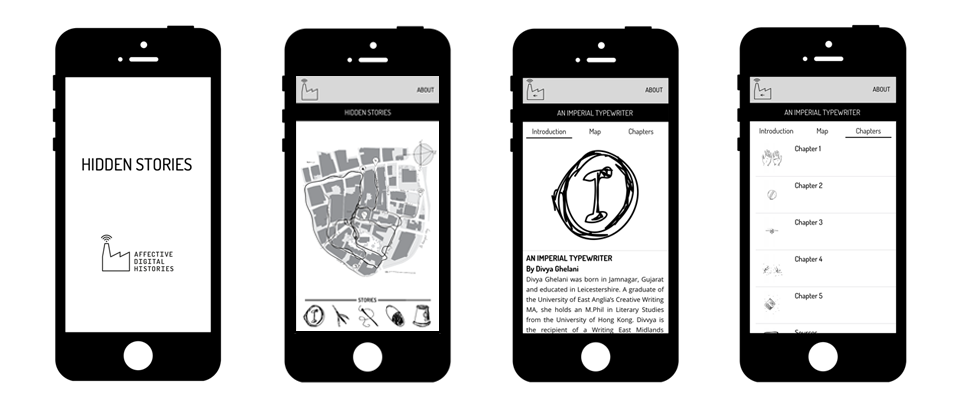 We've woven creative writing with smartphone technology to create a fascinating literary exploration of Leicester's Cultural Quarter; specially commissioned poetry, plays and narrative fiction explore urban locations and their history. Follow trails around the area to unlock original content and uncover the Cultural Quarter's hidden stories.
We've published a new book, also called Hidden Stories, to complement the app. The book - edited by Corinne Fowler, director of the University of Leicester's Centre for New Writing - is on sale now through Phoenix Cinema and Art Centre, Leicester.


Sounds of the Cultural Quarter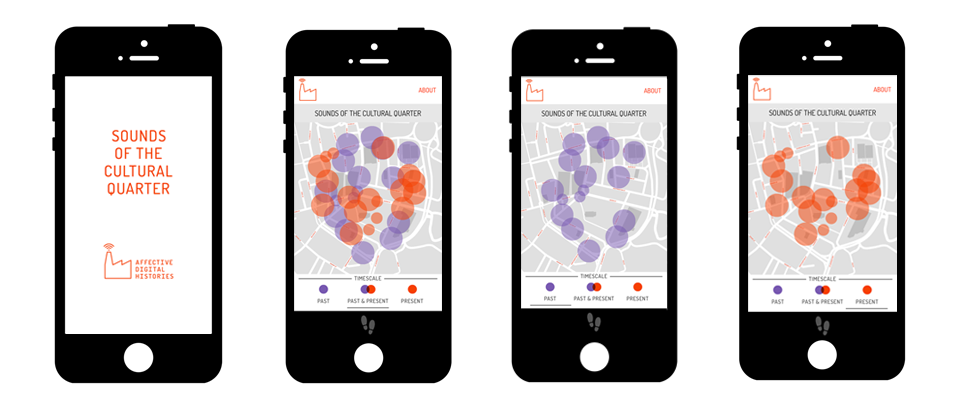 Explore the Cultural Quarter through sounds from past and present, which are triggered as you walk around the area. Track your location on the map and immerse yourself in the soundscapes to discover the Cultural Quarter from a different perspective.


Discover the history of the buildings in the St George's area of Leicester, now known as the Cultural Quarter. Available for iOS and Android.